The perfect desk
How nice when, full of good intentions, we buy the stationery we need to start over at school or work.
Even nicer if we can work in a tidy and functional environment. If space is not a lot, tidiness is even more important…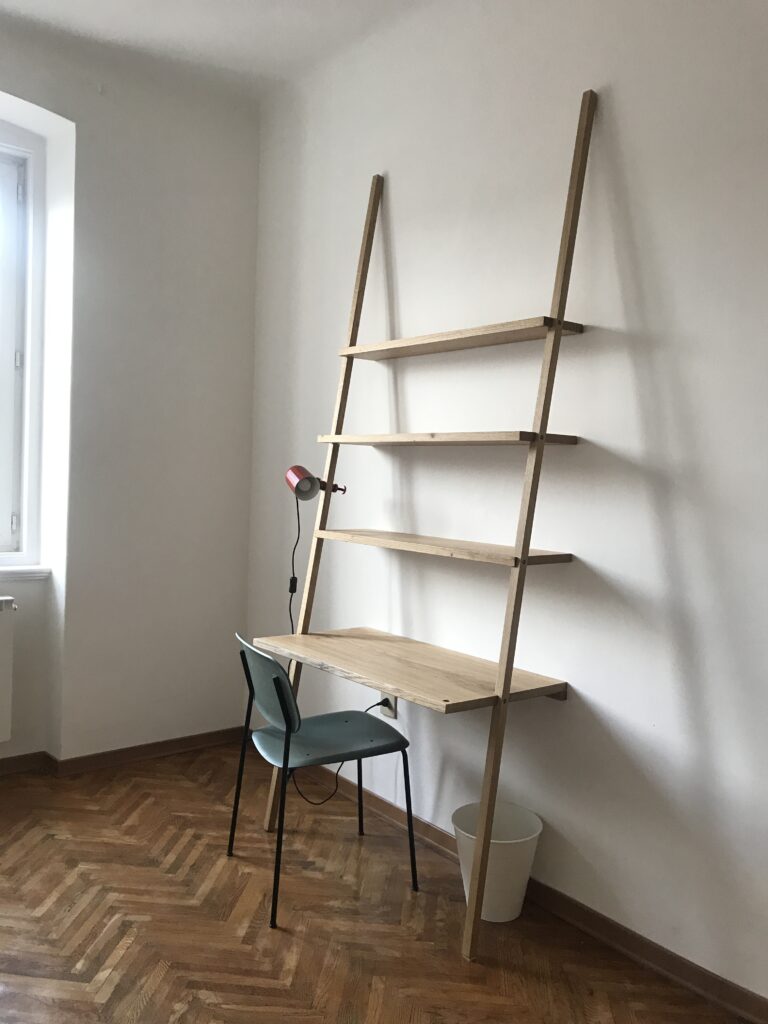 First of all: go vertical! Make use of vertical space by adding shelves will free up valuable desk space. Our desks are fully customizable, write us your requests and we will be happy to make you an ad hoc design.

Then utilize desk organizers, drawers, shelves, and containers to keep items neatly stored and easily accessible. Sort items based on their type and use. You can be helped by Hay's Colour Crates, perfect for keeping pens, paints, scissors, glue, notebooks, cutouts and anything else you need to keep neatly and separately at hand.
Good lighting is essential for concentration and not overtiring your eyes, whether you're working, studying or drawing. The world of desk lamps is seemingly endless, but there is a new one from Hay that caught our eye because we find it perfect for our desks. In fact, the Apex lamp does not have a bulky base, but it attaches to the top with a clip, taking up a tiny part of your work surface. The variant for hanging on shelves is a good alternative…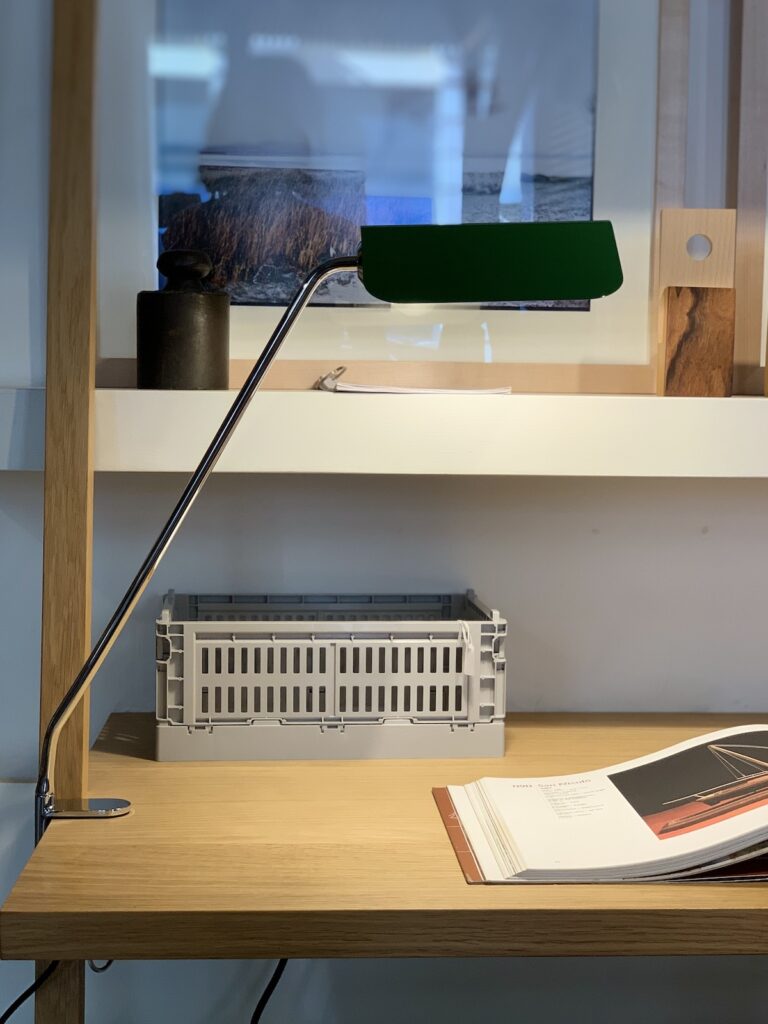 John Tree designed it having as a reference the banker lamp, but using only steel: chrome for the base and beautiful glossy colours for the adjustable shade.
He is working also in Jasper Morrison's studio, whose latest work for Hay is also an elegant desk object. The Table clock is a work desk must-have! Don't worry, no noise will bother you: the mechanism is completely silent. If desired, it can also be hung on the wall. Simply perfect.