The wood with a hole
The hole is VUD's signature.
We started in 2012 with cutting boards and tables, and since then our range of products has expanded to include furnishings and decorative objects. We look for simple and recognizable lines, which materialize into solid and lasting objects with a familiar look.
We prefer objects connected to conviviality, the dinner table and the kitchen. We produce custom-made tables and cutting boards in small batches.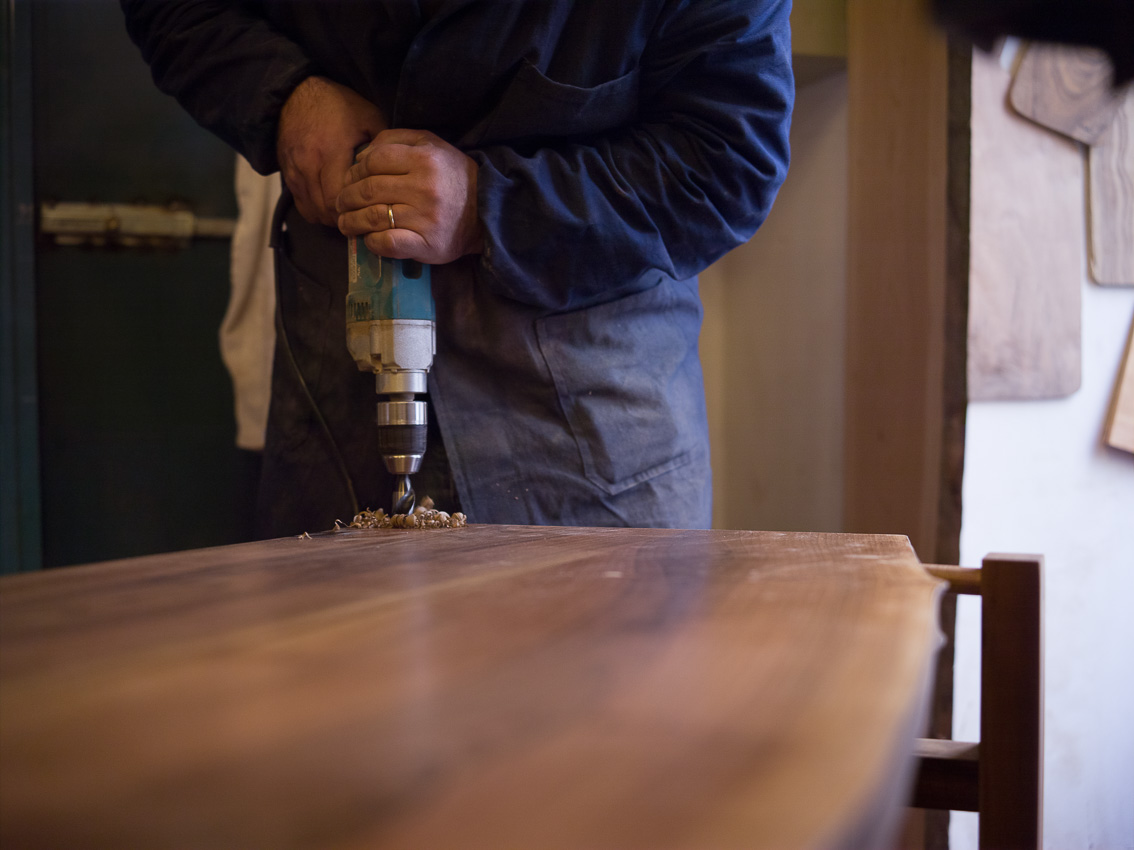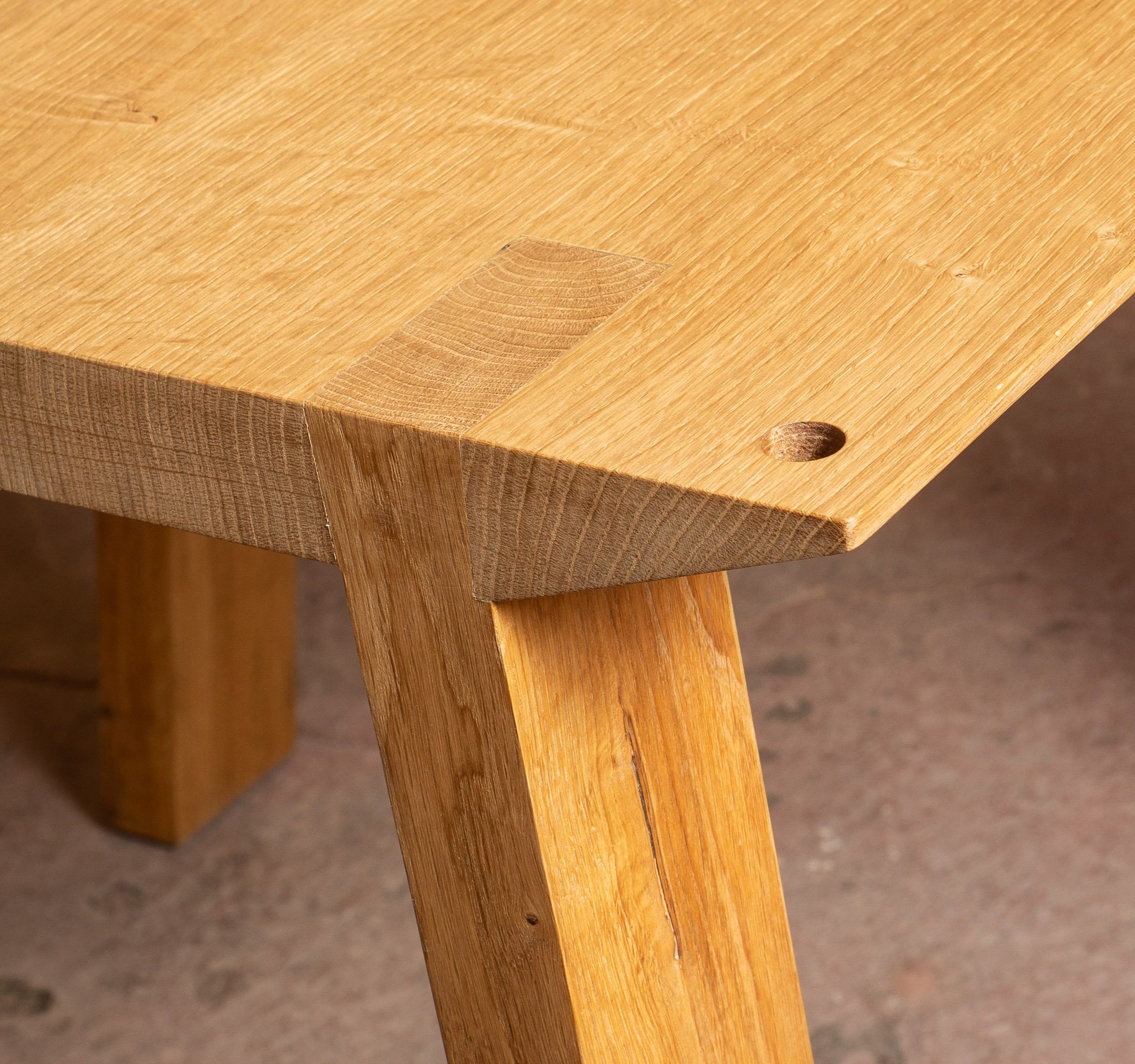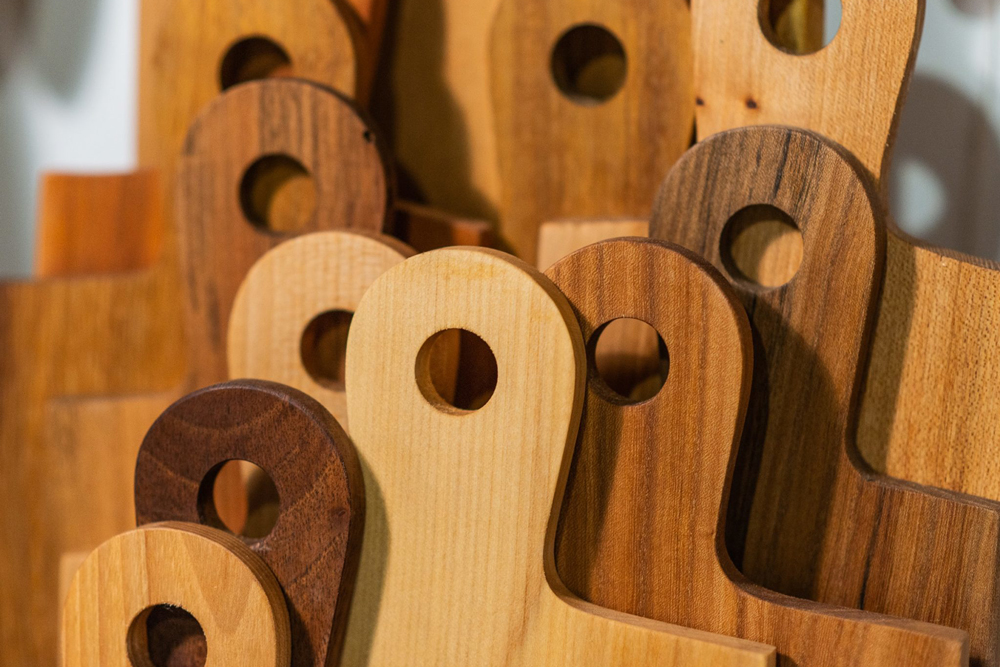 Like the the carpenter in Moby Dick
For us, every object has a story: it comes from an intuition that turns into a physical object after thoughts, feelings, technique and manual labour.
Just like the carpenter who builds Captain Ahab's wooden leg in Moby Dick, every project is unique: studied and worked with manual tools and with well-tested assembly and interlocking techniques, designed centuries ago by those who had to make each object last as long as possible.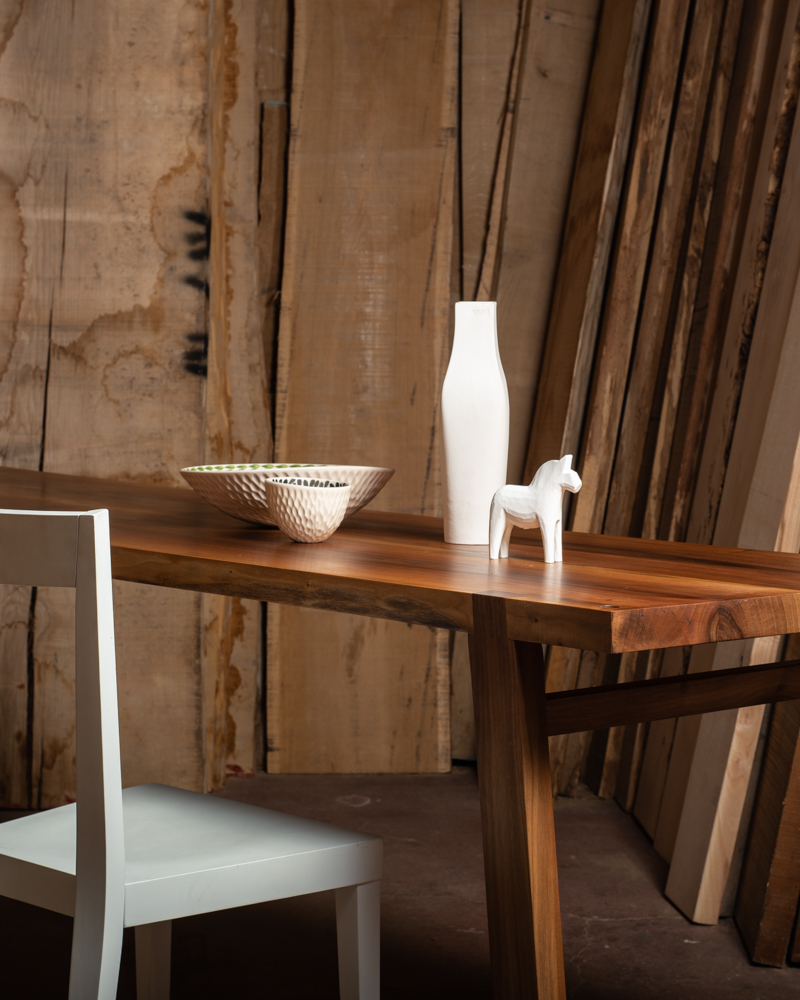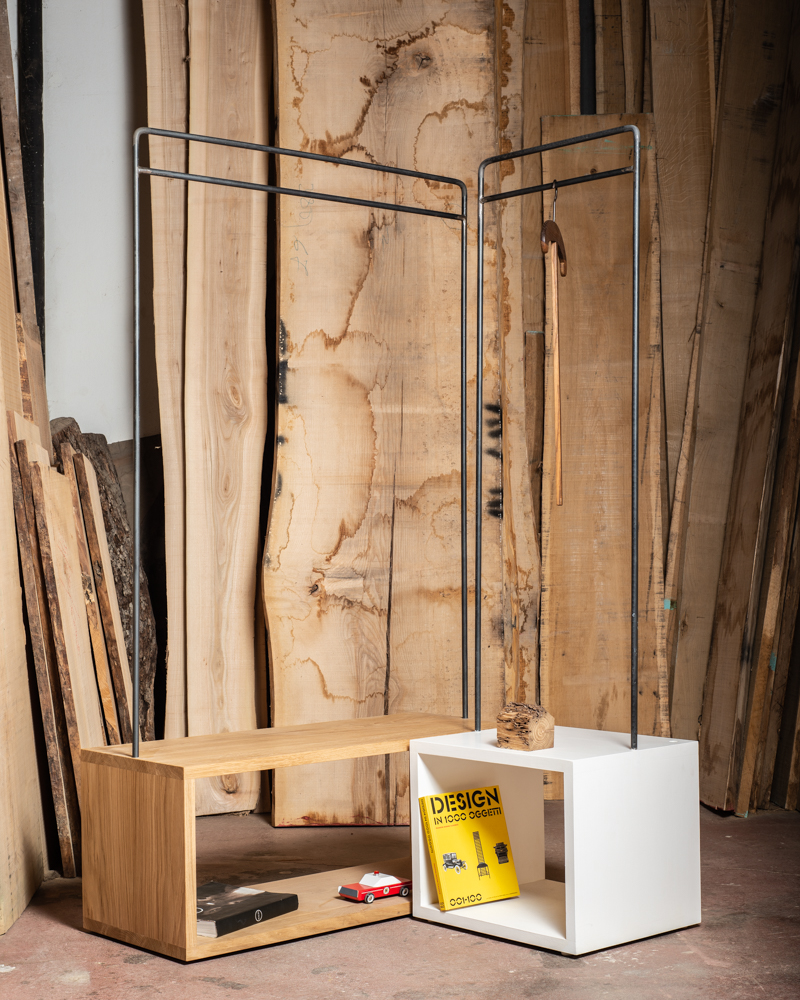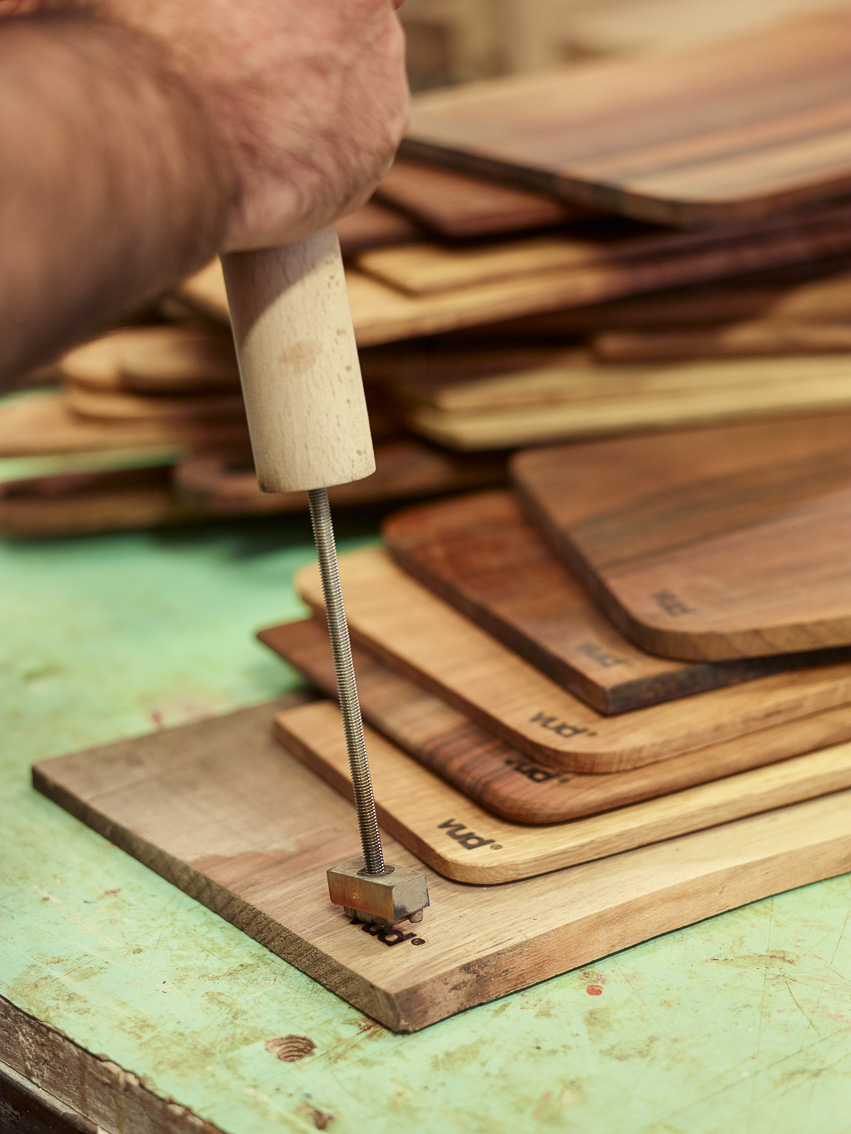 Sustainable products
For us, sustainability means buying wood only from certified sources, using every single cutout, and above all producing objects that can last a lifetime and which can become family items that can be passed down over time.
Simple lines, durable materials and traditional techniques allow our objects to outlast trends and acquire character over time.
Our Base in Trieste
Both former architects, we both left our jobs in Venice in 2012 and moved to Trieste, where we opened our studio-workshop.
You can find us in the city center, a stone's throw from the sea. On one side is the shop, on the other is the open-plan carpentry workshop. In between these is our small ceramics workshop.
We like to surround ourselves with objects that inspire us: old tools, everyday tiems and design pieces, chairs, rolling pins, hangers and planes, all of which collectively characterize our living space and day-to-day work.
In the shop you will also find Danish design accessories, Lithuanian ceramics, Japanese animals … you just have to come and visit us.